Insights from one of our cross border specialists


A wnDirect we have lots of international experts working for us - and Sandra Sommavilla is one of them!

Originally from Italy, Sandra has worked for wnDirect for the past 4 years (almost as long as we have been trading!). She specialises in managing multiple cross-border relationships with our delivery partners as part of our Carrier Management Team.
She has put together some of her insights for International Delivery to help you get ahead of the game: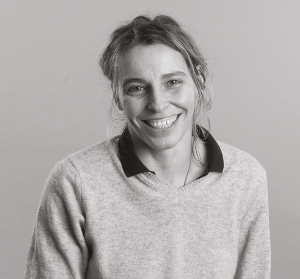 Check your product restrictions - for one country your products might be fine, but for others you may need certificates to prove country of origin. For example:
Japan require licenses for shipping products such as converse and record labels
For Australia, if any wood or flowers are mentioned in the product description on the manifest, this would lead to an AQUIS held. Meaning customs will hold the parcel to be inspected, which may cause delivery delays


Take into consideration that delivery preferences differ by country - for example:
In Sweden, close to half of online shoppers prefer to pick up their online orders from the post office or locker points, rather than have these orders delivered to their home. Speak to us about wnCollect, our Global PUDO service.
Middle East: Most Middle Eastern countries require contact telephone numbers, as delivery has to be arranged locally


Take your addressing & labelling seriously
We see thousands of parcels being unable to be delivered because of simple address problems - which can be costly. You should bear in mind that different countries have different address formats, and as most parcels are automatically routed, any mistakes could cause delays.
In China, all address labels need to have Chinese characters on the labels otherwise the parcels cannot be delivered correctly. We can provide the Chinese translation if retailer cannot provide the data in Chinese, as part of our suite of Data Tools
In Germany, the street name comes in front of the house number - for example it would read 'Schorbachstrasse 14'


Understand country specific regulations and requirements - for example:
Singapore: The duty threshold for Singapore is $400 Singapore dollars - around £220 with today's exchange rate. However, as exchange rates fluctuate, we would recommend keeping the value lower than $400 when communicating with your consumers to avoid unexpected customs delays - which may lead to a poor consumer experience
In Russia, Customs require a consumers identification for an international parcel to be allowed into the country.


Country SLA's & consumer communications
Sometimes, especially during Peak, it can be better to give a slightly longer delivery window and have the consumer surprised by an early delivery, than have them chase you when there are short delays. It also helps the consumer experience if they are kept up to date with their parcel's journey.

wnDirect was founded by retail experts who understand that eCommerce needs a tailored solution not offered by existing logistics' providers, so offers a delivery solution specifically for the needs of e-retailing. With the philosophy 'Order Globally - Deliver Locally', we select the best-in-class in-country partners and ensure seamless delivery right to your customers doorstep.

Customs regulations, ID & duty payments, local language communications and returns are all managed by us as part of the service; so there are no barriers to you opening up new markets.

If you would like to hear more about our innovations or how we can help tailor an international
delivery solution to suit your needs, simply complete the form below.