The German eCommerce market is a strong force ranking 5th in the world in terms of online sales volume. Germany also sits amongst the world leaders in terms of cross-border eCommerce.
According to Forrester the cross-border eCommerce growth will continue at a double-digit rate with the majority of European cross-border purchases staying within European borders.
As a German retailer are you making the most of these opportunities? If you think you could do better why not come and talk to us?
We can offer you a simple eCommerce shipping solution that can deliver your businesses parcels to the rest of Europe, Asia, Middle East, Australia, USA and The Americas. Our solution consolidates our parcels to offer you low cost and cheap parcel delivery, but with all the added benefits of a courier service.
Our service is tracked, sends email and SMS updates to your consumers, and we offer a fully managed customs process - helping you to export seamlessly. We even develop our own suite of delivery innovations as optional extras, to put you on a level playing field with local in-country retailers.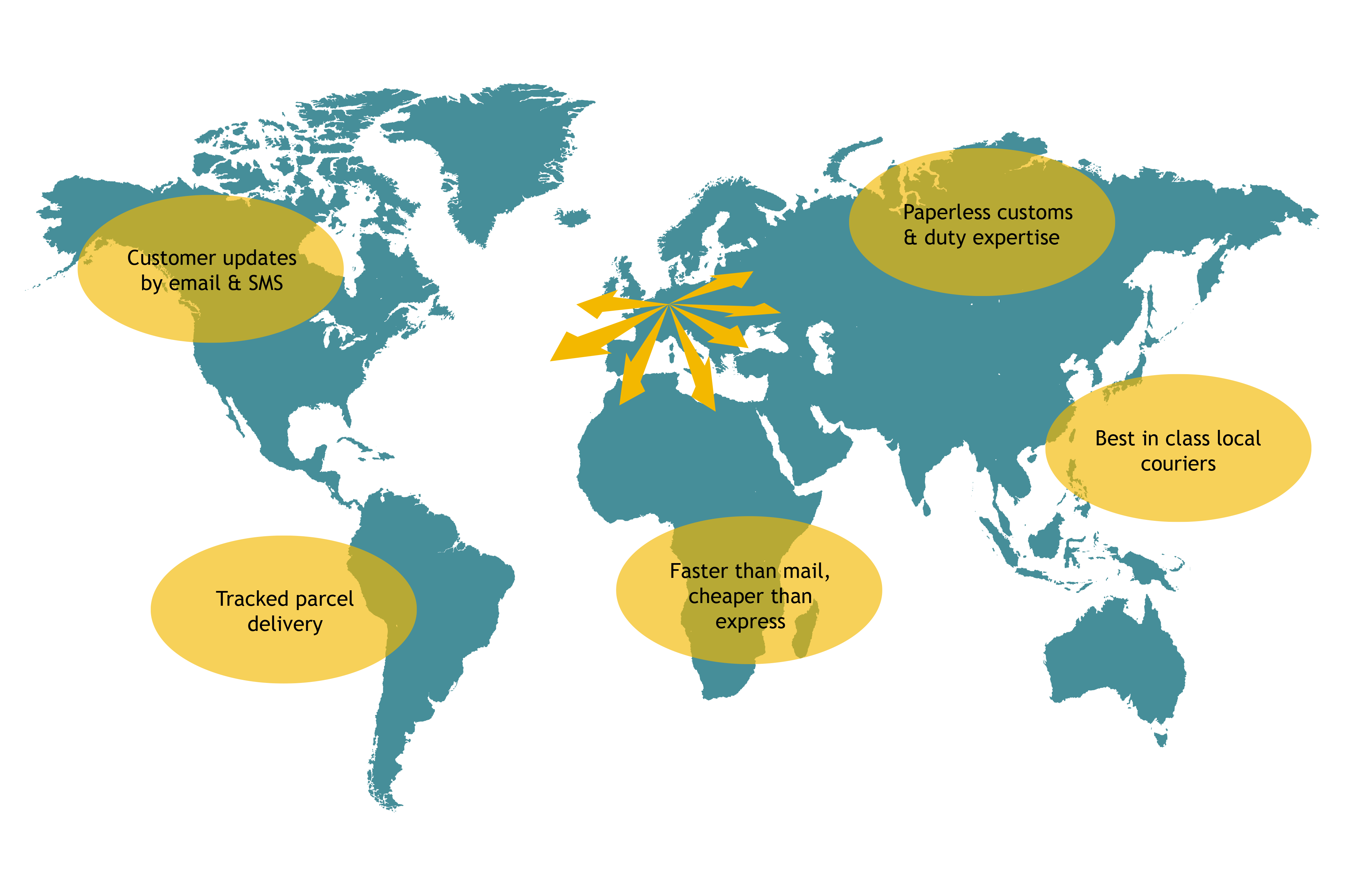 Request our international shipping rates