In the past, China has played a vital role in international trading. Inspired by the successes of Alibaba, and learning from the eCommerce marketplaces around the world, Chinese retailers operate on multiple global marketplaces, diversifying the availability of products to cross-border consumers.
China is currently in the top 3 countries for cross-border eCommerce business. The most popular destinations for Chinese retailers include the USA, Europe, Russia, Australia, Brazil, Argentina, and some of Southeast Asia.
If you are a Chinese retailer, looking to deliver your parcels into these countries, we have services specifically designed to help you. We can help with customs clearance, duty payments and even reverse logistics.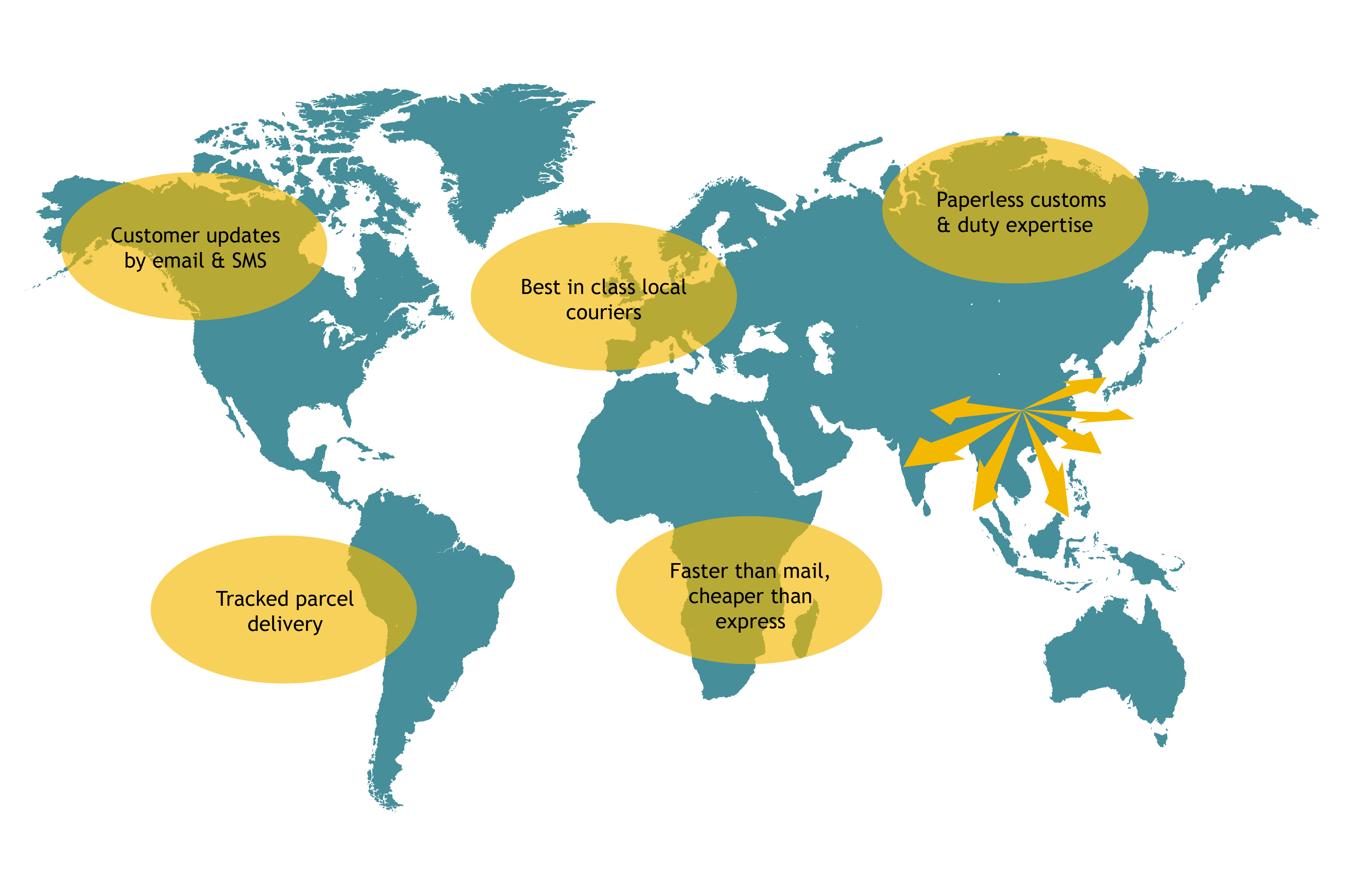 Request our international shipping rates