eCommerce Cup 2018 - Results
Jun 25, 2018
In true World Cup spirit, on the 21st June we pulled together a team of keen footballers to play in the Tamebay, InternetRetailing and eDelivery eCommerce cup. This was our second time participating in the tournament, and like most things wnDirect do, we were in it, to win it.
The squad consisted of Luke, Charlie and John from our Sales team, Chris and Jason from our Carrier team, Billy and Lewis from Service Support and Tom from our fitness and wellbeing team. The guys and their supporters were very excited to be at the event and were looking forward to their Group 7 matches.
With 40 teams competing in the event, there were hundreds of players so the atmosphere was buzzing with enthusiasm and competitive spirit. The team played brilliantly and came out with 3 wins and 1 draw leaving them 6 points clear at the top of the table.
In the quarter finals, the team was up against Trustpilot, and after a disputed start to the game, the result was 4-3, and not in our favour.
Unfortunately, football is not coming home to Colnbrook, and this was the end for wnDirect's eCommerce cup dreams.
It was a great day for everyone and the team enjoyed socialising with other people in the industry. We will be back next year to claim victory!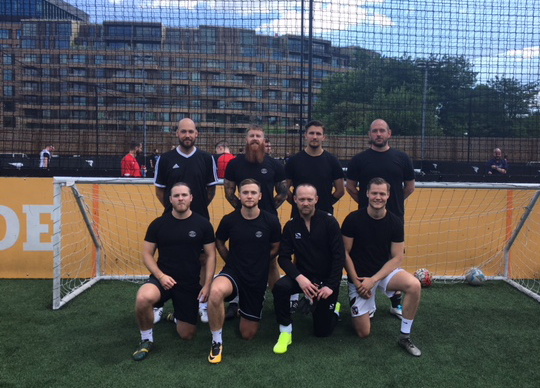 Recent Posts