​Are you prepared for Peak
Oct 18, 2018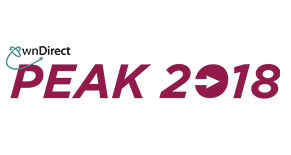 Are you prepared for Peak 2018?
Most of you have probably been planning for Peak 2018 for a good few months now – at wnDirect we certainly have been!
We have been refining our operational processes, making sure our capacity planning is robust and keeping up-to-date with all the enhancements our global partners are making. We like our retail partners to experience 'service as normal' throughout the Peak season; helping them to concentrate on their own business, leaving international delivery to the experts (us!).
Having successfully delivered Peak for the past few years (this isn't our first rodeo) – here are our top tips we stick to, that might help your business:
1. Planning is essential
This is an obvious one, but if you are just starting out you may not know that we first start thinking about Peak in the previous January. We like to start the year reviewing how the previous Peak went and looking to see what our successes were, and where we could improve. This gives us plenty of time to make sure our retailers can continue to grow throughout the year, safe in the knowledge we can deliver their parcels at the most important time of the year.
2. Have contingency plans
We always have robust contingency plans in place for our international delivery service. This means that we can react quickly to inclement weather problems in different countries, bottlenecks at Customs or capacity issues. When approaching the 'silly season', it is important to choose the right partners you can trust to deliver a good service.
3. Test your website against a surge in demand
For us, consumers tracking their parcels is extremely important to the delivery journey. So each year we make sure our website servers have been upgraded and can handle a surge in visitors. This means no page-loading delays and clear tracking events.
4. Ensure your operation can handle increased demand
As early as August we start to review our operation to ensure it is prepared for increased volumes at Peak. This includes increases in staff, testing and servicing equipment and daily forecasting planning. We not only look at our processing operation, but head office as well – all staff are trained to answer parcel queries and we have a group of volunteers who can switch departments to help with additional work loads.
5. Have a clear communication strategy
We start talking to our retailers in August about Peak. Our Account Managers continue to discuss our plans, and important information with them throughout September and make sure all questions are answered so they feel confident in our ability to deliver their Peak successfully. Every one of our retail partners individual Peak experience is very important to us, so our Account Managers tailor their approach for each retailer depending on their needs.
From the beginning of November our teams have daily meetings to discuss every parcel that goes through our network. We know our retailers are focused on delivering their own Peak strategy, so work hard to ensure the international delivery part of the customer journey is delivered seamlessly.
Recent Posts