Another 9 lanes under our belt...
Mar 06, 2014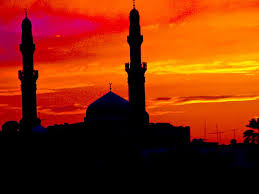 wnDirect, a business a little over 2 years old, 8 million parcels under its belt and a portfolio of leading retailers, has launched nine new lanes to support the growth of online retail in the Middle East.
Representing its most ambitious launch to date wnDirect can now offer retailers delivery solutions to:
Oman
Libya
Lebanon
Bahrain
UAE
Saudi Arabia
Kuwait
Qatar
Egypt
Discussing the launch Stuart Hill, wnDirect MD said: "The Middle East is an incredibly exciting region in terms of eCommerce growth and opportunity hence the reason we have invested a great deal of time and effort into developing lanes for the region. We recognise that both UK and US retailers are going to be keen to take advantage of the opportunities there and we wanted to make sure we came to market with a robust and comprehensive offering. As with all of our lanes our Middle East services include knowledgeable customer service support and full tracking all provided at competitive rates. These new lanes also have an SLA of 4 days. It is an exciting next step in the wnDirect journey."
The Middle East is on an upward trajectory in terms of eCommerce growth with B2C sales expected to reach $15 billion by 2015. A recent report by Visa suggested that nowhere else in the world is growing as fast. The region saw a 45 per cent increase in 2012 and there is significant growth opportunity still as, according to Google, only 15 per cent of Middle East businesses have an online presence.
According to The Majalla magazine the Arab world has an estimated 72.5 million internet users; more than 80 per cent of whom had used the internet to make a purchase. UAE has the highest percentage of internet users who shop online, compared to other countries in the Middle East.
Recent Posts