As international experts, we like to know what goes on in the markets we ship to; so we recently carried out our own independent research
to find out the expectations and shopping behaviours of Australian eCommerce consumers.
Our research confirmed a well known fact; that Australian consumers are very comfortable with cross-border eCommerce, being among
the most likely consumers to shop from overseas. It also indicated that women are more cautious that men, so are more likely to make a purchase
when able to use a well known payment processor and where there is a simple returns process.

Take a look at our Australia infographic for more information about their eCommerce opportunities: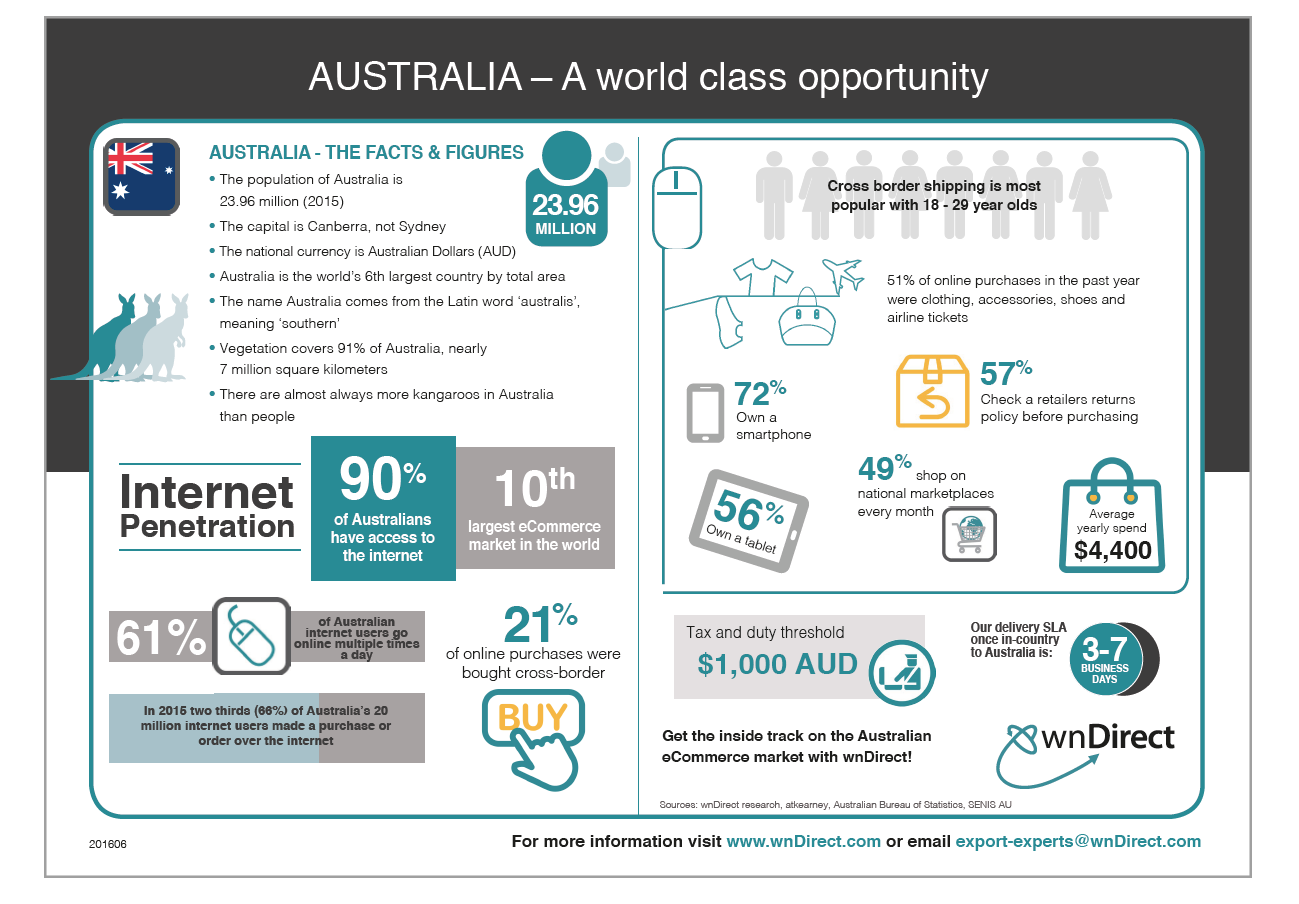 wnDirect was founded by retail experts who understand that eCommerce needs a tailored solution not offered by existing logistics' providers, so offers a delivery solution specifically for the needs of e-retailing. With the philosophy 'Order Globally - Deliver Locally', we select the best-in-class in-country partners and ensure seamless delivery right to your customers doorstep.

Customs regulations, ID & duty payments, local language communications and returns are all managed by us as part of the service; so there are no barriers to you opening up new markets.

If you would like to hear more about our innovations or how we can help tailor an international
delivery solution to suit your needs, simply complete the form below.